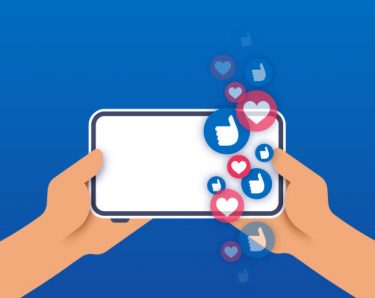 These days avoiding scams on the internet seems to be a never-ending battle. The latest targets being unaware Facebook and Instagram users. Whether or not it's for personal or business use, you could be greatly affected.
If you're a frequent user of social media, you've probably noticed in recent years, these platforms hand out page violations for a lot. Users can end up being suspended for 30 days or just full on banned for repeat offences. The goal seems good on paper, reduce hate, and keep everything positive and "safe" for all users.
The way that they can monitor the comments is through software that was developed to read posts and check for "flagged" phrases that the platform has deemed inappropriate. As with any, this software is not perfect. It'll sometimes flag things for no reason and get accounts suspended or even banned who haven't done anything. It can be very frustrating for users who just want to enjoy their time on social media and cause no harm.
This opened a whole new realm for hackers. They will pose as support agents and contact users through a direct message saying their account has violated a policy. The hackers then have you fill out a form with all your information with promises of saving your account. With that info they will be able to do who knows what with your personal account or your business.
In order to avoid something like this happening with you or your business account here are a few tips to help you stay vigilant and informed.
 Always verify the authenticity of the messages. If there is nothing on your account that would warrant a violation, reach out to support yourself just to be sure that is who you are actually dealing with.
Be weary of any messages you get asking you to visit a link or fill out any type of form.
Strengthen your account security by having a two-factor authentication, keeping passwords updated and using unique passwords each time you make a new one.
Give your employees regular security training. Share articles or videos on subjects like this to shed some light on the threats that are out there.
Collaborate with your IT Support team to have well rounded security measures and a plan of action just in case worst case scenario comes to fruition. Having support you can trust is crucial to running a successful business as well as keeping you and your employees safe.
Prevention is the name of the game. If you wait until something happens, there's a chance that it's already too late. If you're concerned about the measures your IT support is taking with your security click here to take our Free Cybersecurity Assessment or if you would like to schedule a free 10 minute call you can contact us here.