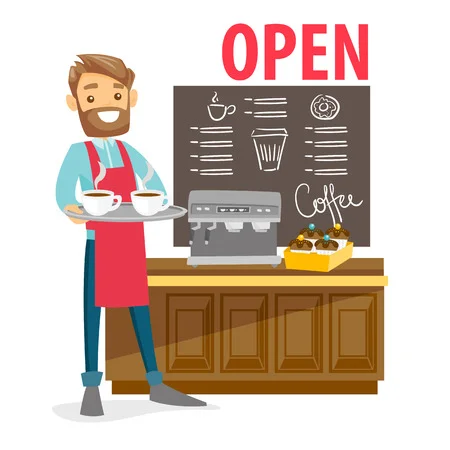 The world was turned upside down when Covid-19 struck. From closed events to takeout only restaurants, and a shift to remote work, the effects were far reaching on businesses of all sizes.
But with this sudden disruption also came opportunity; we have seen an unprecedented embrace of technology in our daily lives from telemedicine visits to virtual gatherings taking over where physical ones can't exist, cementing these changes as part of our reality for years ahead.
1. Cyber security can be the difference between success and failure. As famous investor Warren Buffet puts it, "Investing comes down to two simple rules: Rule #1 - Don't lose money; Rule #2 - Never Forget rule number 1."
Invest in appropriate safeguards or risk having funds taken from your business accounts along with potentially expensive consequences of a breach that are often underestimated. Protect yourself, don't let cyber theft cost you dearly.
The pandemic has unfortunately created a golden opportunity for cybercriminals, who pounced on the new reality of remote work. 2020 saw an alarming 16 million Covid-19 related threats as reported by Trend Micro, and this was only the beginning. Recent figures indicate that 81% of organizations worldwide have experienced increased security risks with 79% being hit with downtime losses due to these threats. Considering such danger, it's essential to safeguard against becoming yet another victim: act now or be robbed blind later.
2. Online ordering and fulfilment. At a recent industry gathering, Marcus Lemonis - the prominent host of The Profit and chief executive at Camping World and Good Sam's billion-dollar companies – discussed how his retail stores rapidly switched over to online ordering, shipping as well as drive-by pickup when physical shutdowns occurred. This successful move not only provided an immediate benefit but also enabled more sales opportunities that would continually expand their customer base along with sustaining loyalty.
As society grappled with the pandemic, restaurants had to quickly adapt in order to survive. From QR code ordering and takeout, only operations to preassembled cook-from-home boxes, local establishments tapped into creative solutions that kept their doors open and customers safe while allowing them an alternative way of generating income. An example of this can be seen at Middlebury Pizzeria who has shifted from dishing out readymade pizzas straight off the conveyor belt, toward a mini pizza kit you make and bake right in your own kitchen!
The digital revolution is transforming the way businesses operate. From contactless payment solutions to paper-free order processing, there are a number of ways organizations can leverage technology and take advantage of its many benefits while mitigating risk. Digitizing payments eliminates invoice nightmares and allows companies to store customers' financial information more securely. Is it time for your business to join the e-commerce bandwagon?
As always, you can schedule a quick 10-minute call to discuss your ideas for going digital for payments and order fulfilment or take our Free Cybersecurity Assessment to see how at risk your business is.