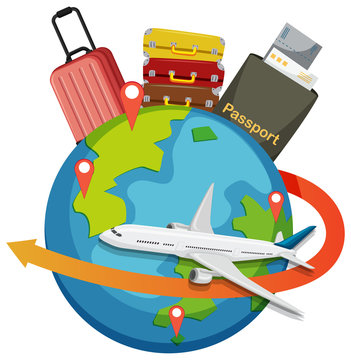 From December 21st-31st Southwest Airlines canceled over 16,700 flights and lost upwards of $220 million. They'll tell you it was due to harsh weather, but the real culprit was none other than a scheduling system that was running off software that was very outdated.
The meltdown the airline experienced left thousands of people stranded in airports all across the country. In the Nashville International Airport, a group of passengers were at the ticket counter trying to get some answers and were threatened with arrest for trespassing since they did not have valid tickets.
The entire ordeal cost the company millions and if that wasn't bad enough, it has smeared their reputation causing many loyal customers to take their business elsewhere. All of which could have been avoided if they had made their IT a priority.
Sadly, it's not just Southwest that does felt that way, many businesses did and continue to keep a "cross that bridge when we come to it" mentality. As a business owner and entrepreneur, the whole game is to make money without spending too much of it. A new website perhaps, one would see as a good investment because it represents your company well and it could boost traffic. Or remodels to your office. It keeps employees happy being in a nice space, which in turn has a good chance to boost productivity, or it impresses clients who decide to drop by. These are things that you can see the ROI relatively quickly. Proper IT support is more like a safety net, where it's better to have it and not need it than to need it and not have it. When it comes to data breaches or software failure, by the time it happens it may already be too late. And that's something that could end up causing your company significant losses.
So, what should you be spending on IT support?
A study done by TechTarget suggests that companies generating less than $50 million in revenue are spending an average of 6.9% of their total revenue on IT support. With the updated FTC compliance laws and an upward trend in cyber-attacks, those budgets are increasing. Capterra reported that 75% of small businesses said that they would be willing to spend 10%-20% more in the coming new year.
Hoping to eliminate unnecessary costs is a priority for every small business owner. Quality IT support should not be considered one of those unnecessary costs. It can give you a false sense of savings, like it did with Southwest, only to then have it put you in the hole when something unexpected happens. IT support is the solution for the problems that haven't happened yet.
Click here to take our Free Security Assessment to see how we can best suit the needs of your business or give us a call to set up an appointment.